Regular price
Sale price
€20,00 EUR
Unit price
per
Sale
Sold out
Share
Laura Brousset travaille au Celler Credo, le domaine des vins tranquilles de la Maison Recaredo, la référence historique (fondée en 1924) et mondiale des Cavas (les vins effervescents Espagnols).
Chez Laura Brousset et au Celler Credo, le Xarel-lo est leur cépage phare pour la production des vins blancs de terroir, sans engrais chimiques, pesticides ou herbicides.
Dans une terre habitée par des insectes et des animaux qui contribuent chacun à leur mesure à un écosystème qui, pour exprimer sa vraie nature, a besoin de quelque chose d'aussi facile à dire que difficile à atteindre : l'équilibre.

CANETTA blanc est un assemblage de Xarel·lo, Macabeu, Parellada.
Egrappés, en presse directe, élevage sur lies pendant 6 mois en cuve inox, assemblés avant la mise en bouteille.
Fruité et vif une pointe délicate de fleurs blanches, très belle acidité et juste équilibre. Ce vin est versatile et s'adapte à toutes les situations, un vin fédérateur et festif !

1 canetta = 1,5 verres
4 canetta = 1 bouteille
Contient:
4 canettes de vin blanc issu d'un assemblage de Xarel·lo, Macabeu & Parellada.
10,7 alc. vol.

Une box contient 4 canettes de 187ml, soit l'équivalent d'une bouteille de vin de 750ml :)
Frais de port offerts pour 50€ d'achat



ENG ______

Laura Brousset works at Celler Credo, the still wines estate of Maison Recaredo, the historic (founded in 1924) and worldwide reference for Cavas (roughly the equivalent of Spanish champagnes).

At Laura Brousset and Celler Credo, Xarel lo is their favourite grape variety for producing white wines from the terroir, without chemical fertilizers, pesticides or herbicides. In a land sheltered by insects and animals that each contribute in their own way to an ecosystem that, to express its true nature, needs something as easy to say as it is difficult to achieve: balance.

The white CANETTA is a blend of Xarel·lo, Macabeu, Parellada. Destemmed, directly pressed, aged on lees for 6 months in stainless steel vats, blended before bottling.
Fruity and lively with a delicate hint of white flowers, very nice acidity and good balance. This wine is versatile and adapts to all situations, a unifying and festive wine!


1 canetta = 1,5 glasses
4 canetta = 1 bottle
Contains:
4 cans of white wine made by a blend of grapes Xarel·lo, Macabeu & Parellada.
10,7 alc. vol.
1 box contains 4 cans of 187ml, the equivalent of a 750ml bottle :)
View full details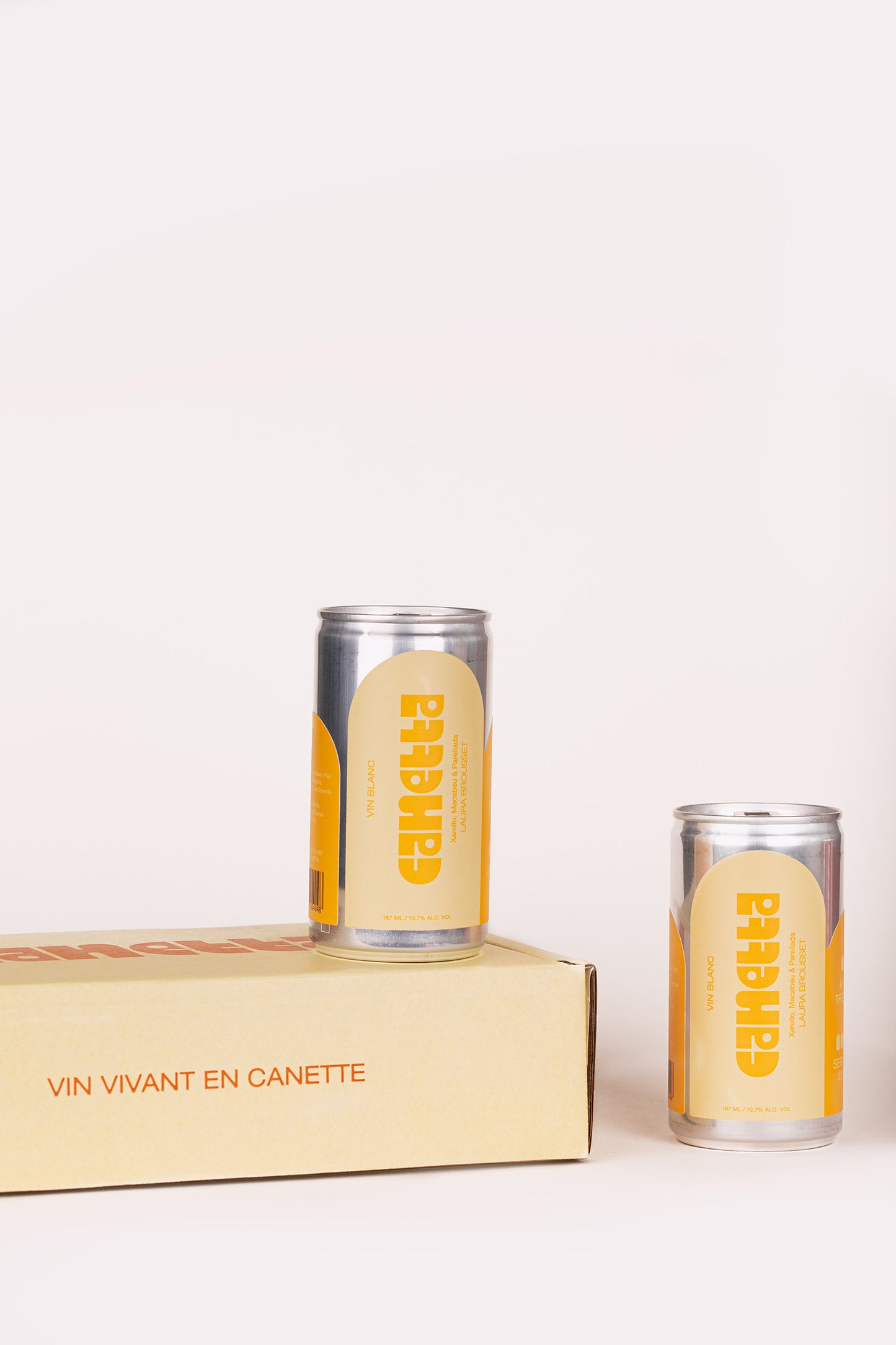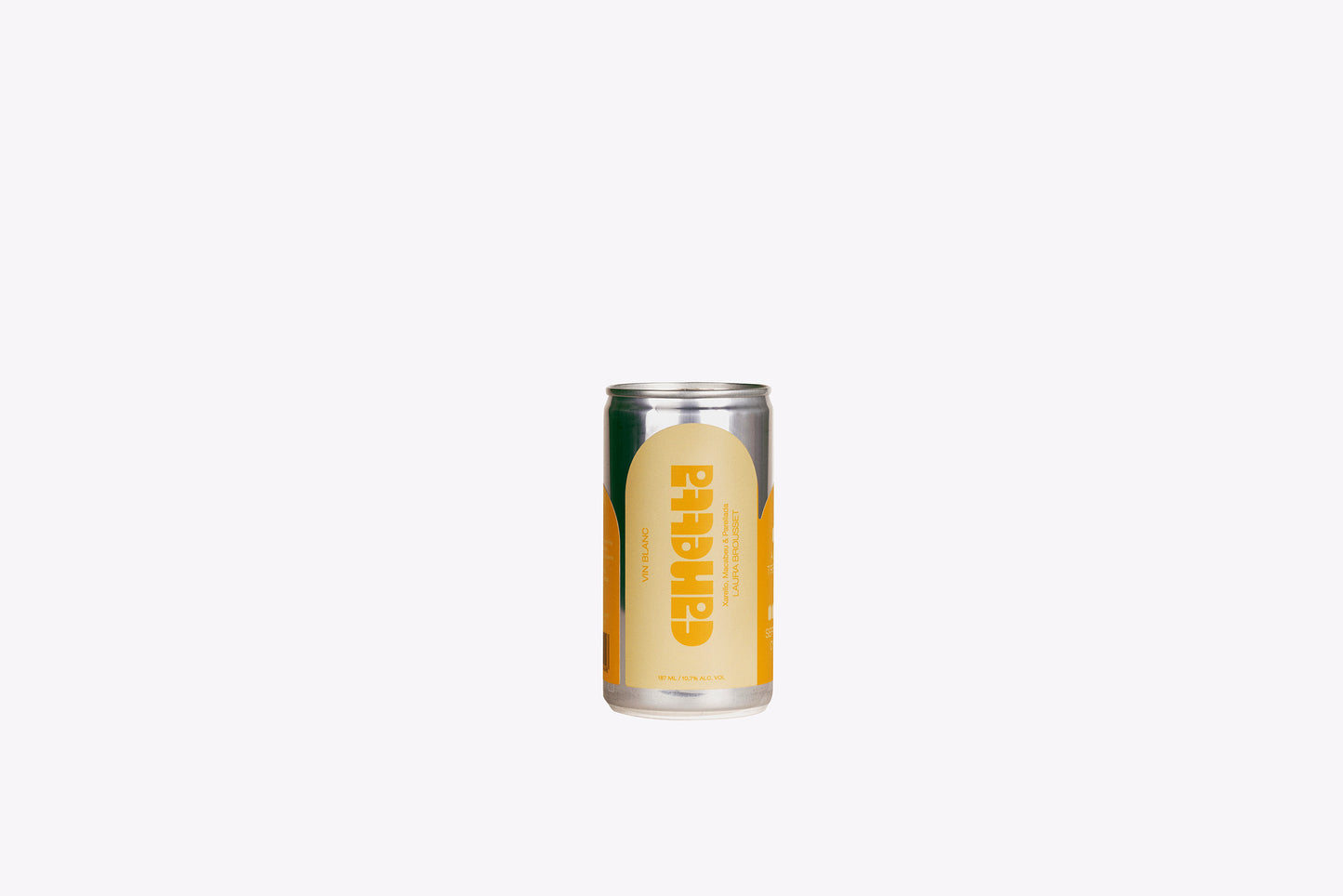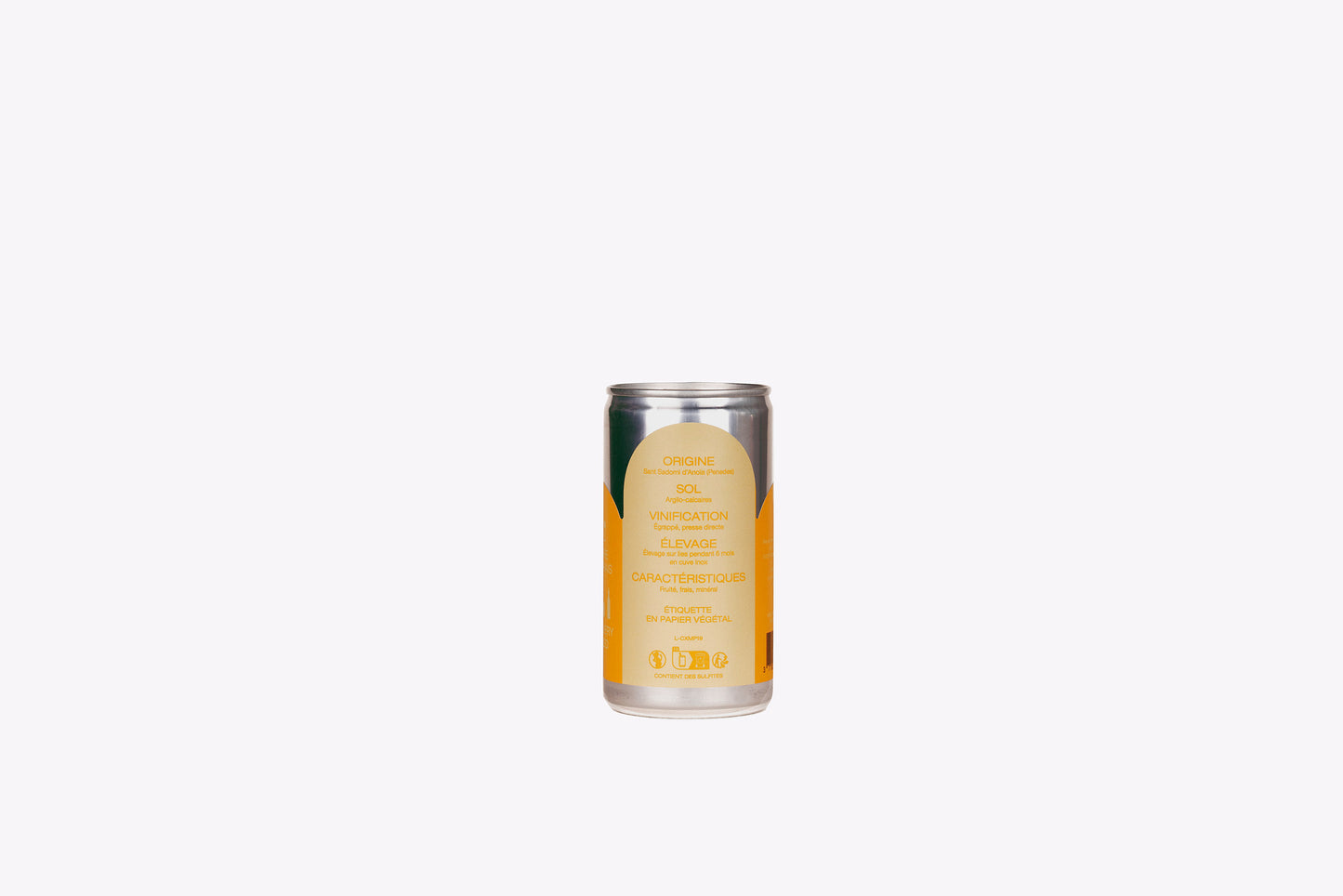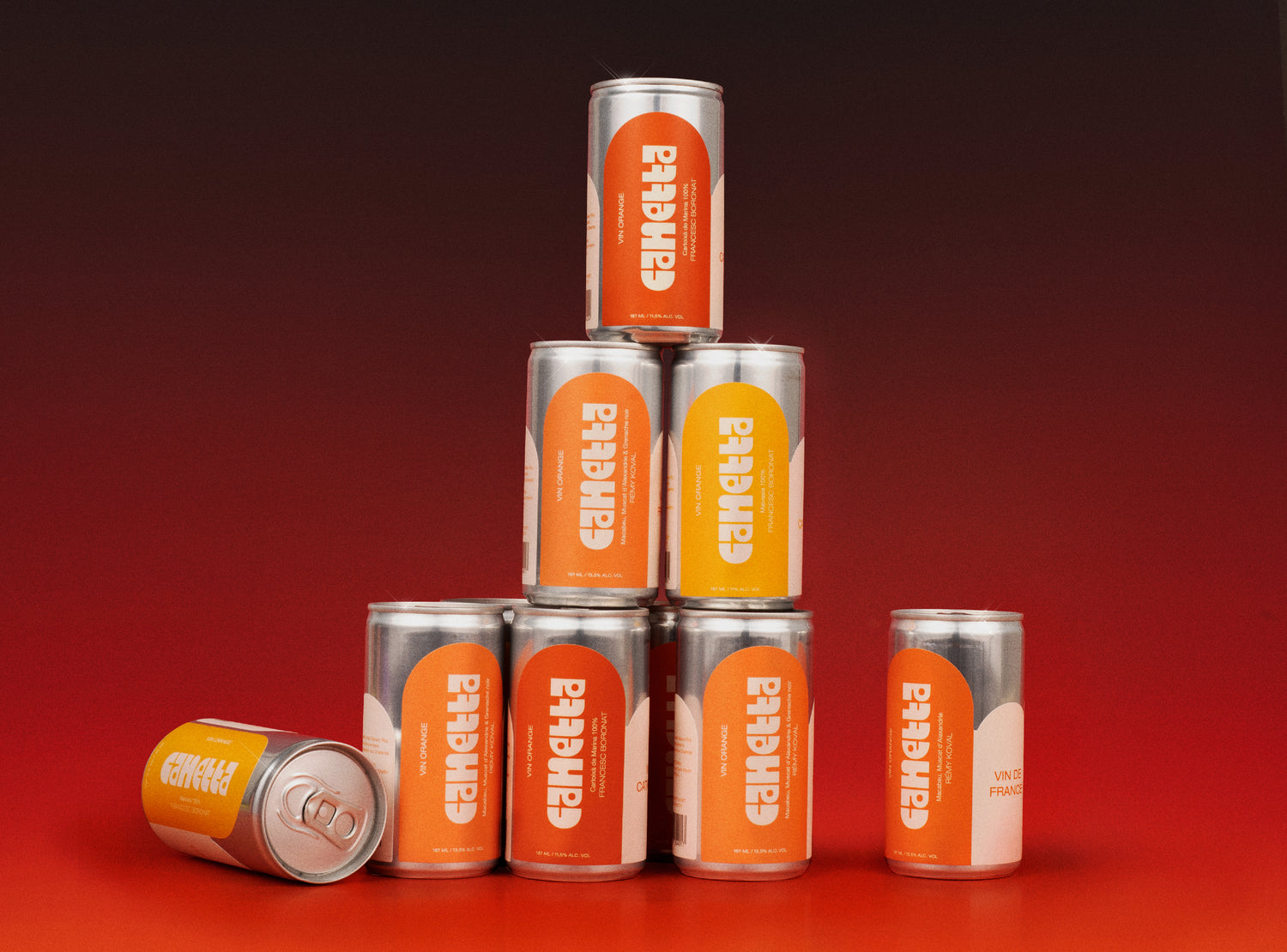 Canetta: natural wines in a can
Drink good, but in moderation! A Canetta = a glass and a half. As for our packs of four cans = one bottle. Ideal for going on a spree, picnicking, landing at sunset time or accompanying your meals on the go!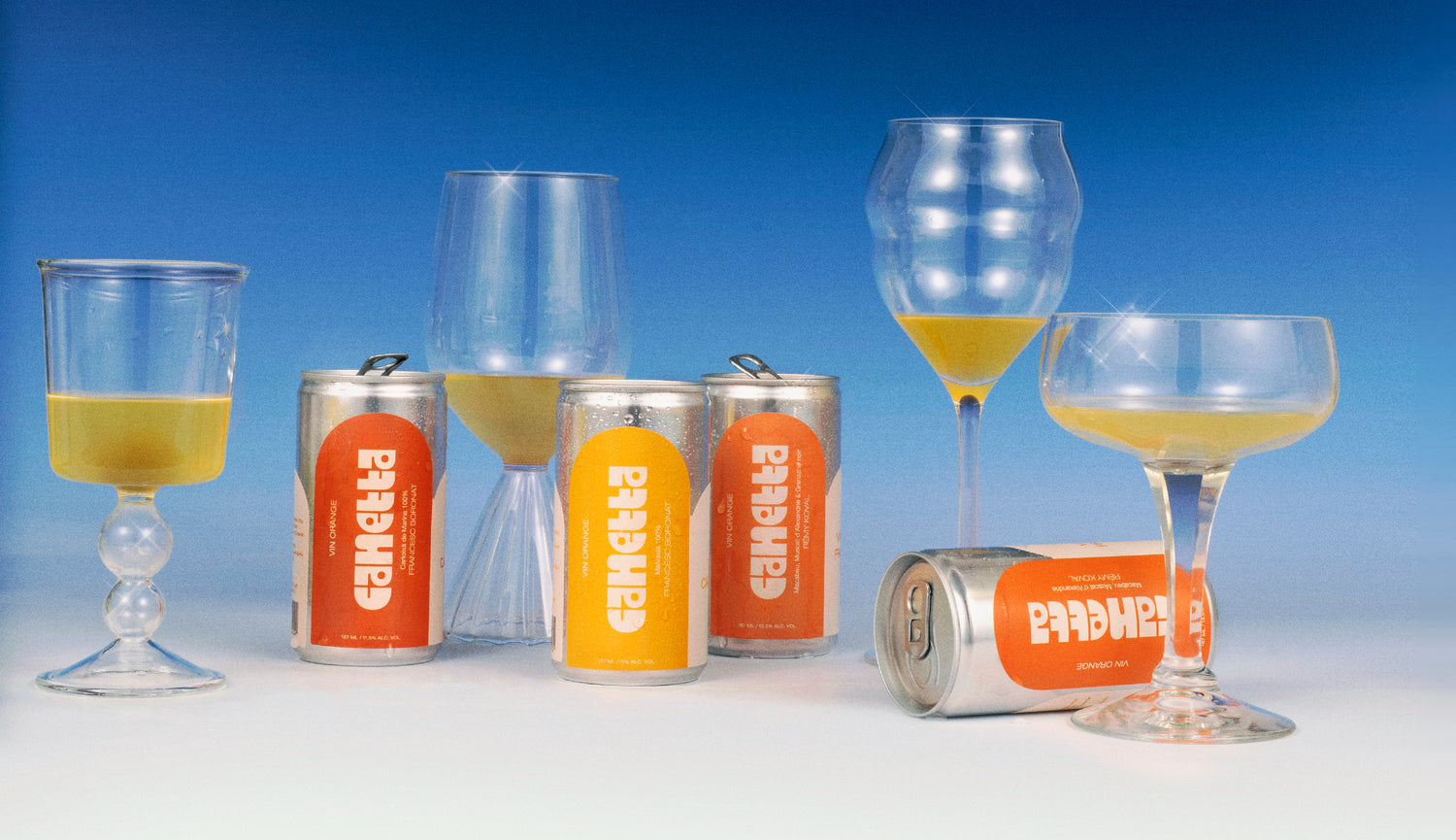 Practical and light, the can is a quality container and offers ideal packaging for storing our natural and alternative wines. Our Canetta is provided with a special wine interior coating, and this is a first time in Europe!